WITH A SHARP EYE FOR THE UPPER CURRENT AND A STRONG ANTENNA FOR THE UNDERCURRENT
RESULT FOR YOU AND YOUR ORGANIZATION
But the undercurrent. Which no one sees. Determines the direction. In any field. Stef Bos
Edward Lorenz discovered how nature works and called it the 'butterfly effect'. His insight illustrates that a small change can have major consequences. And that is what an invisible virus let us experience.
Do you wonder about today's world? Would you like to know how we can create a more inclusive and sustainable society? And what you can do as an individual? Or what organizations can do?
Get inspired about conscious leadership, strategy execution and change: about a result- and people-oriented approach to manage our society from inspiration to responsibility.
Change is a result of intellectual creation, emotional resilience, and the learning ability to grow both intellectually and emotionally. The 13th-century philosopher and poet Rumi put this into words: "Yesterday I was smart and I wanted to change the world. Today I am wise and I change myself." Because change is in my blood, I know how to do it and I help people and organizations to develop.
Strategy and execution are inextricably linked in a continuous process of communication, learning and change. You achieve desired and sustainable results by yourself and others from inspiration to responsibility to lead.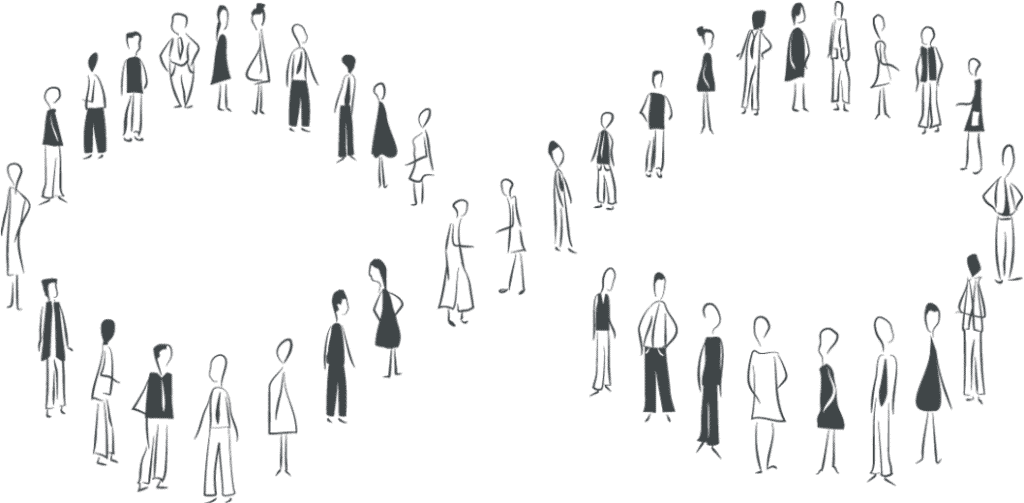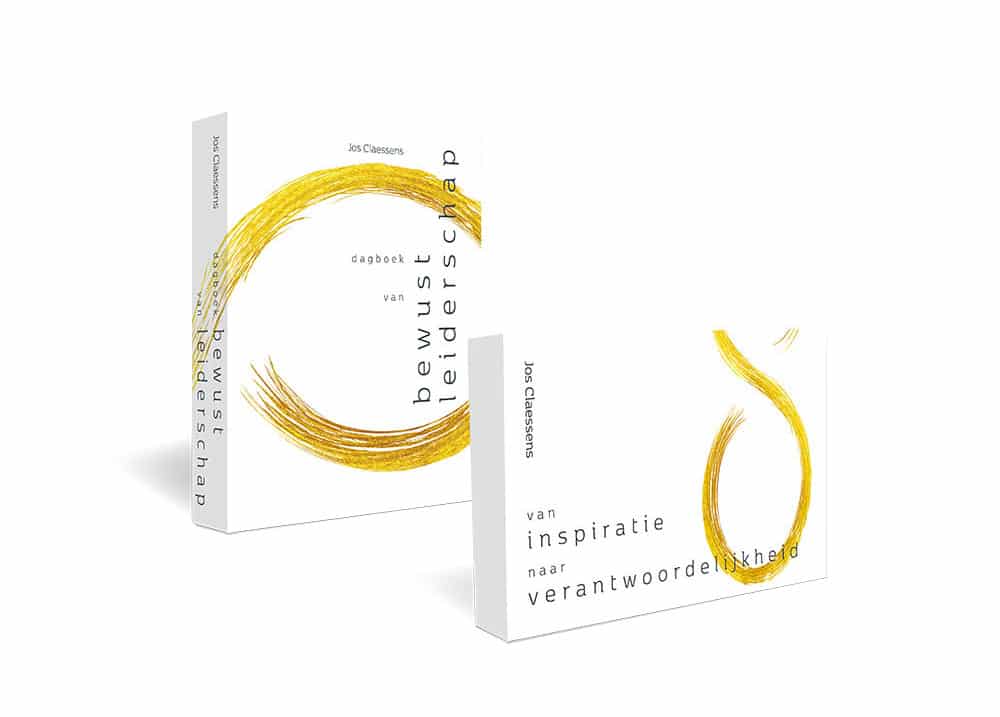 Diary of conscious leadership takes you on a discovery journey to successfully change organizations as well as to personal insights and victories. The management cards from inspiration to responsibility are the summary in words and images of this business and development novel. In combination with the other online available material, they form a full-fledged navigation system for strategy execution.
Lia Belilos, Supervisory Board Vanderlande | CHRO Robeco

'In her diary VAN conscious leadership Jos Claessens encourages us to gently reflect on our behavior as leaders. This business and development novel interweaves theory with practice and reveals the dilemmas we face as directors. The dialogues and reflections of the characters clarify that leading an organization starts with self-knowledge, and with the ability to connect: strategy with execution, individual with organization, service with customers, values ​​with behavior, head with heart and challenge with trust. Because the attitude and behavior of the leadership team set the tone, we as leaders need to know what we stand for. This diary is a wake-up call for leaders to open up, step out of their 'role' and become more aware of themselves: the basis of authentic leadership. It is not a standard management book; the story of both a turnaround and a burnout challenges us to think about the invisible undercurrents that have more influence than we would like to admit.'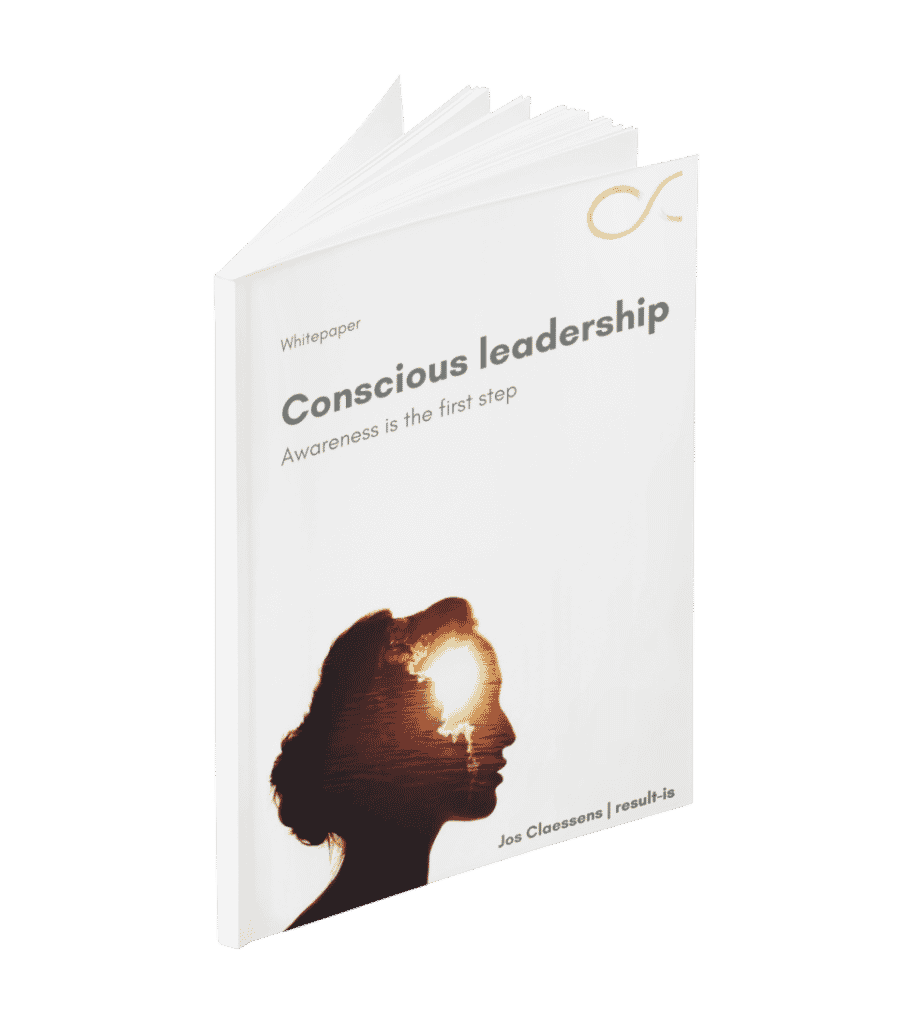 Read in this whitepaper how we, by taking conscious leadership , can really move towards an inclusive and sustainable society.
AN INTERVIEW | how to be a personal leader in the digital age | ABN AMRO | winter 2021
ABOUT THE UPPER CURRENT AND THE UNDERCURRENT
'Nice piece of work! Refreshing. The strategy execution model can be easily applied to the nonprofit sector.'
'The richness of this book is that Jos Claessens is able to make the invisible bottom of the iceberg recognizable to everyone.'
'A daring and successful approach: about allowing and letting go of emotions and feelings as well as awareness and liberation in order to be yourself.'
'My entire MBA passed by: recommended for (future) managers and leaders who want to learn or refresh the theory.'
'True art, how theory is inextricably interwoven and connected with practice. The story is ingeniously put together: accessible, usable and attractive.'
'Inventive because it is a novel and a management book. Fascinating because of dilemmas and considerations. Personal because mind and heart play a role. Complete: it is a round story with reflections.'
'Impressive, therefore devoured. An elegant combination of management and literature. A successful and layered leadership story that encourages growth, towards mastery: from knowing to being able and from intelligence to wisdom.'
'A feast of recognition! Reads well and links theory to practice. A solution for change by concentrating on the undercurrent.'
'Brilliant! Every page has ins and outs about connection as well as organizational and personal development.'
leadership | As an entrepreneur, manager, leader, director or supervisor you lead with a plan!
I can help to analyze your organization and environment as well as to formulate your vision, mission and goals or in short, to determine your strategy. I can also support you translating your plans into implementation, so that your actions and those of your team lead to desired, sustainable results. I am a sparring partner with hands-on experience and know what conscious leadership entails.
sustainability | How sustainable and flexible is your strategy?
Is your vision still correct? Does everyone understand the mission? Are the actions in line with the objectives? Are ambitions realized and converted into results? Or is an analysis a good idea? A quick scan or an in-depth investigation? Call or e-mail to discuss the possibilities.
business | How durable is your business model?
Or does the digital transformation provide challenges? Is the customer approach still relevant today? Do the systems facilitate the team without prejudice? Are the internal processes not counterproductive? I can facilitate in adjusting the earnings model based on a clear vision.
digitization | How do you keep up with digital transformation?
Often innovative and sometimes disruptive, information and communication technologies cause problems for customers and suppliers on a strategic and operational level. Are you looking for help with a complicated implementation or transition? Please contact me.
nonprofit | How do the goals align with your mission?
It is a beautiful endeavor, but where do we actually stand with something like the participation society? Are they just words? Are things thrown over the fence and do they fail to get off the ground? I like to contribute to realize these kinds of ideas.
start-up
|
How do you realize your start-up dream?
In other words: how do you make a plan and fill it with life? No long story in difficult language, but a short and powerful overview that inspires and enables each team member to take his or her responsibility. In short, a result plan on one A4 sheet.
scale-up | How do you manage a scale-up successfully?
Result (R) is a consequence of a clear and distinctive strategy (S), the inner strength to execute that plan fully (E) and the flexibility to change the strategy and/or its execution (C). Curious? Let me hear from you.
competition
|
How do you fight the competition?
Defense or offense? Attack is the best form of defense. It starts with why followed by what et likeWith the how you make a difference and you can base that strategy on customers, team, culture and finances. You don't need more strategic hooks.
vitality | How do you make a 180 degree turn?
From cure and care to prevention applies not only to healthcare, but to all sectors. It starts with observing, from the outside in and from the inside out. Conscious leadership is for people and organizations the road to a healthy and vital existence.
motivation | How do you continue to motivate the whole team?
A question that many banks and insurance companies ask themselves, because jobs are at risk and unrest or fear determine the atmosphere. By communicating you facilitate both learning and change. I can add value by entering into a dialogue or using storytelling.
development | How do you and your organization keep developing?
Even for schools and educators it is practice what you preach. To live is to learn and to learn is to live: rationally, emotionally and spiritually. The more awake people are, the more awake organizations will be. Contact me for masterclasses on strategy execution, change and leadership.
change | How do you keep movement in your organization?

Change (C) is a consequence of intellectual creation (IQ), emotional resilience (EQ) and the ability to learn (LQ) and grow both intellectually and emotionally. Because change runs in my blood, I know how to turn around different kind of situations.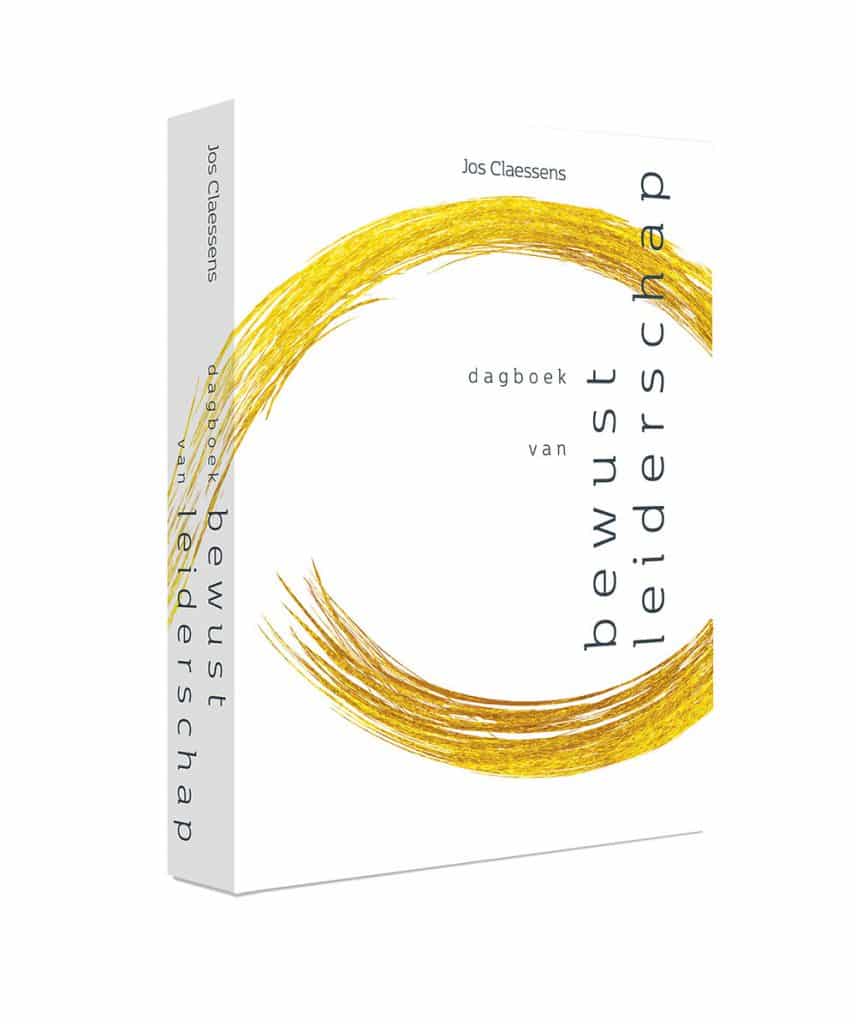 diary of conscious leadership

Dark clouds hang over mHealth. The medical technology company has burned out and poor results show that the leadership has messed up the strategy execution. When fraud is discovered, everything accelerates. The energetic interim manager Anna van Gemeren quickly turns the tide. She brings awareness to the organization, a lesson she learned herself through a life-changing burnout.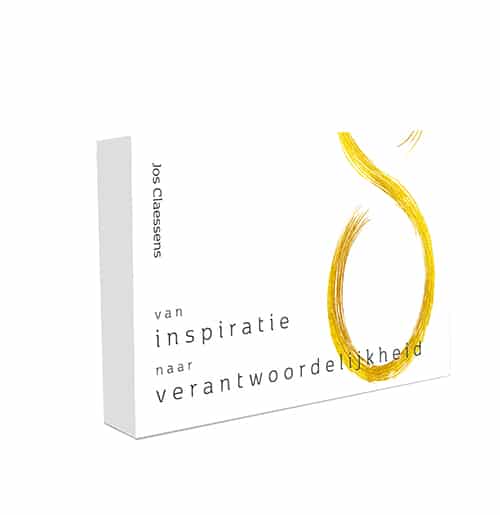 from inspiration to responsibility
This set consists of 88 management cards with a business and development model, formulas, success factors, steering tools and other tips or information. They point the optimal, result- and people-oriented road to desired and sustainable returns. Healthy and vital organizations create a safe environment based on talent, trust and challenge. The inspiration cards invite to learn, reflect, discuss and remember: they tell about a positive flow of energy and a good balance for the individual and the system.
quote | diary of conscious leadership
'There are a few basic tools that I enjoy working with, dear folks. Simply because they have proven themselves over time. They are straightforward and that makes them powerful. That's why I want to use the ResultMethod for mHealth,' Anna begins her explanation. 'The entire toolbox makes strategy execution less complex. Today I want to discuss the foundation of the method, a formula and a model, and draw your attention to these cards with the theme from inspiration to responsibility.' She points to the pile on the conference table in front of her. 'These are ResultPointers that ensure that we do not get stuck on the sometimes difficult path of strategy execution,' she says. She gets up and walks to the interactive board, which is still pristine white. 'I'll start with the ResultFormula,' she continues, writing down R = S x E x C with her black marker.
AN IMPRESSION | the road to success | launch | mini congress | summer 2019

Ruud Voigt (1935-2019) was one of the founders of the 'modern' organization.- and change management

'It is a beautiful book and a special experience to read it. The layers in the book are clever: a concrete practical experience as a turnaround case with her personal experiences as part of theory models including the long-proven SWOT-analysis and Confrontation Matrix in addition to her own new ResultLoop and Conscious Leadership. The interim manager is constantly reflecting on what she is doing and why. Her burnout in the last part leads to an even more immersive personal story. The diary clearly and convincingly describes her approach as a leader where she and her team spend a lot of time and attention on models and theory. Jos Claessens is a master of applying those tools in this case study. She knows how to connect managing and learning. It's a feast of recognition.'
NAVIGATION TOOLS
Together with the here online available material, the diary of conscious leadership and the management cards from inspiration to responsibility form a fully-fledged navigation system for organizational and personal development. In addition to the ResultPlan or business plan on one A4 sheet, you can download preview copies of, and detailed information about, the book and cards as well as interviews and articles.